The brand - Hatice Schmidt LaBS
A unique Indie Brand from Germany. We combine the rough and luxurious with passion and dedication. We are the urban make-up statement of our time!
Our creative director Hatice Schmidt has been dealing intensively with cosmetic products, their formulations and textures for a decade. Our innovative LaBS is regarded as a laboratory for creativity and new ideas, in which we cross boundaries for the highest quality of high-end cosmetics.
With the highest quality standards for herself and her products, she personally creates and develops for her own urban high-end label Hatice Schmidt LaBS.
The focus on every single perfectly coordinated product and its complexity requires the brand's very selected product appearances. This turns every launch into a great pleasure with the certainty of being able to hold a very special product that has the soul of Hatice Schmidt LaBS at its core.
The tough road, the past of our art director Hatice Schmidt is no longer only part of her person but also of the label. We therefore take up the social responsibility of promoting and supporting social issues as a company and as people who work for others.
With your decision to purchase products from Hatice Schmidt LaBS, a small Indie Brand, you become part of the profound philosophy we share.
Biography
Hatice Schmidt – Founder and Creative Director
The career of our Art Director Hatice Schmidt started in Berlin, Germany. Coming from a socially deprived background and growing up in what was then a problem neighbourhood made her childhood and youth less glamorous than one would expect today.
Berlin's harsh environment shaped Hatice Schmidt as a person. Her yearning and determination to actively shape the future laid the foundation for her successful career.
When she took her first steps in the social media industry and the beauty scene, Hatice Schmidt had no idea what kind of reach she would achieve one day and that she was indirectly getting closer and closer to her big dream, her own international beauty brand.
She has been pursuing her great passion professionally for almost a decade now, constantly creating and sharing new beauty looks.
Today our art director Hatice Schmidt is one of the most influential social media personalities in the country and has become a make-up style icon in the German-speaking world.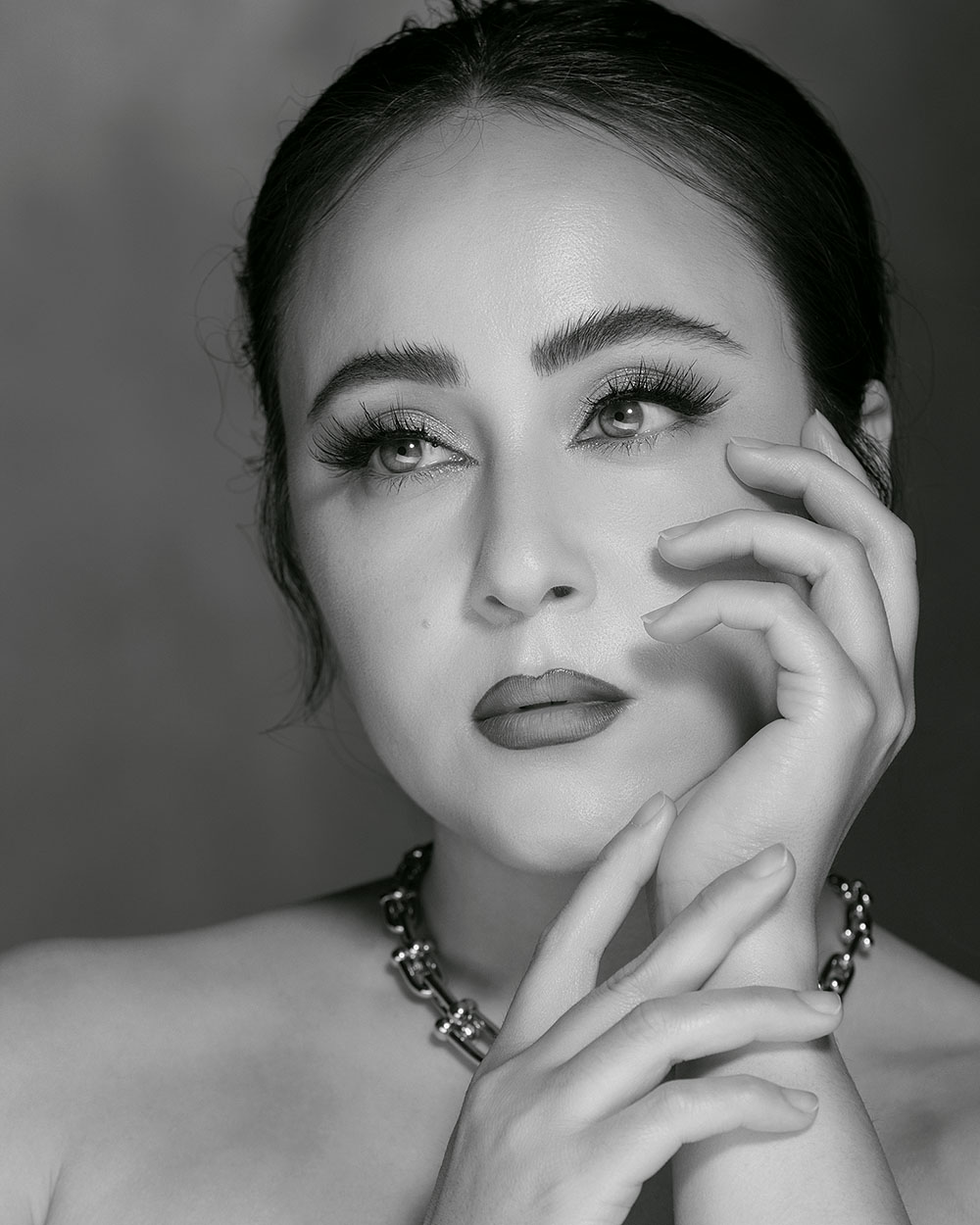 She says: "Only my numbers have changed and therefore apparently the perception of me as a person". She stayed true to herself; she has preserved her honesty and determination to this day and is completely herself.
During the ascent to her own brand, she personally developed products in cooperation with Becca Cosmetics (Highlighter) and an entire collection with L.O.V Cosmetics (Eye-Shadow Palette, Bronzer, Liquid Lipsticks and Fake Lashes), creating absolute best-sellers.
Hatice Schmidt was instrumental in shaping the transformation of the cosmetics industry in the German-speaking world. Right from the start, she always believed that anything goes, be it light perfection, simple or glamorous looks or fancy and editorial looks. With pure self-love and acceptance always in the foreground, regardless of gender, whether naturally or made-up, we are just as imperfect as the course of our lives.
Wear what you want and whenever you want. No prejudice, no limits – art in the facet of cosmetics.

Hatice Schmidt wrote down her story in her book "Dein Leben ist kein Zufall [Your life is not a coincidence]" to inspire and motivate other people, too. With the publication of her story, Hatice Schmidt rose to become a Spiegel bestselling author, a renowned ranking in Germany.
As a guest on several TV and radio talk shows, she increasingly augments her popularity and has recently been associated beyond the beauty industry.
With enthusiasm, passion, lifeblood and complete devotion, she looks forward to being able to live her own brand creatively and artistically and allowing her character and personality to flow fully into her products unfiltered.