CELEBRATE HOLY DAYS WITH US
We say THANKS for your support!
EXCLUSIVELY on the HOLY Days: every Hatice Schmidt LaBS product at special price and FREE shipping within Germany until 06.01.2022!
FREE international shipping for orders over €50 or €75!*
You can expect 9 exclusive extraterrestrial shades in 6 opulent formulations: Futuristic, luxurious, extraordinary. Combine the HOLY with your matching highlighter and bronzer and create your own world with #PlanetHatice.


Unapologetically YOU!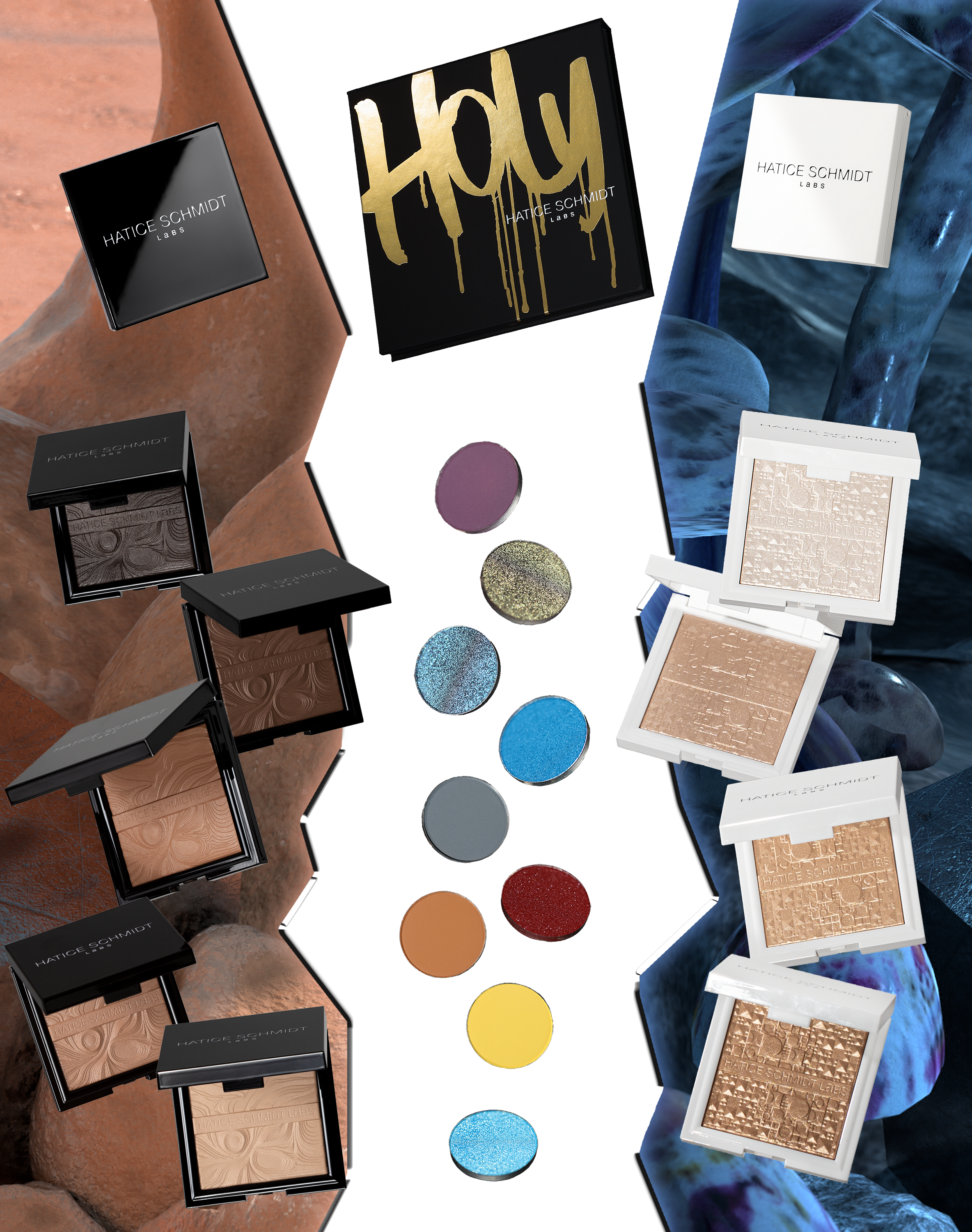 BRONZER
POWDER BRONZER

Available in 5 shades


€34,95 €29,95

9,5g (
299,50
EUR / 100g)
HIGHLIGHTER
POWDER HIGHLIGHTER
Available in 4 shades


€34,95 €29,95

9,5g (
299,50
EUR / 100g
HOLY
EYESHADOW PALETTE
€54,95 €29,95

18g (
166,39
EUR / 100g)

NEW
HIGHLIGHTER
The luminous finish of a liquid highlighter combined with the weightlessness of a powder
Available in 4 shades
NEW
BRONZER
Bronzer with the next generation texture
Available in 5 shades



For distinctive eye looks:



Use your imagination and be creative with special shades and textures of the HOLY eyeshadow palette.

HATICE SCHMIDT
LaBS
About us
Get to know our high-end Indie Label and the person behind it.
Learn More

*Promotion is valid until 06.01.2022 and cannot be combined with other voucher codes or discount promotions | International discounted shipping up to 50€. Free shipping from 50€ only for the shipping method DHL. Free shipping from 75€ only for countries that can be delivered exclusively with DHL Express. More information and the exact shipping costs can be found on the page "Payment and shipping" | Only available while stocks last.